Since launching in December, Canteen has been a huge hit and the March event saw over 1200 attendees fill the LCB Depot to enjoy the finest street food, cocktails, real ale and comedy. So who's ready for the next event? The next one is on Friday 28 April and brings one of the strongest line ups to date with traders from across the UK (read on for an exclusive of who'll be there).

In addition, April sees the launch of Canteen's new cocktail bar pop-up, which, on select months, will see celebrated bartenders from the most influential and award winning bars from across the UK bring their own crafted menu to serve to guests. April's event brings to us Stephen Pennack; former Head bartender at London's Zetter Townhouse, as well as at 69 Colebroke Row and Bar Termini. Stephen has recently finished work at one of east London's hippest restaurants Sager + Wilde and is looking forward to showcasing his cocktails at Canteen.
Now, onto the traders….
The Traders – Friday 28 April
Wallace and Sons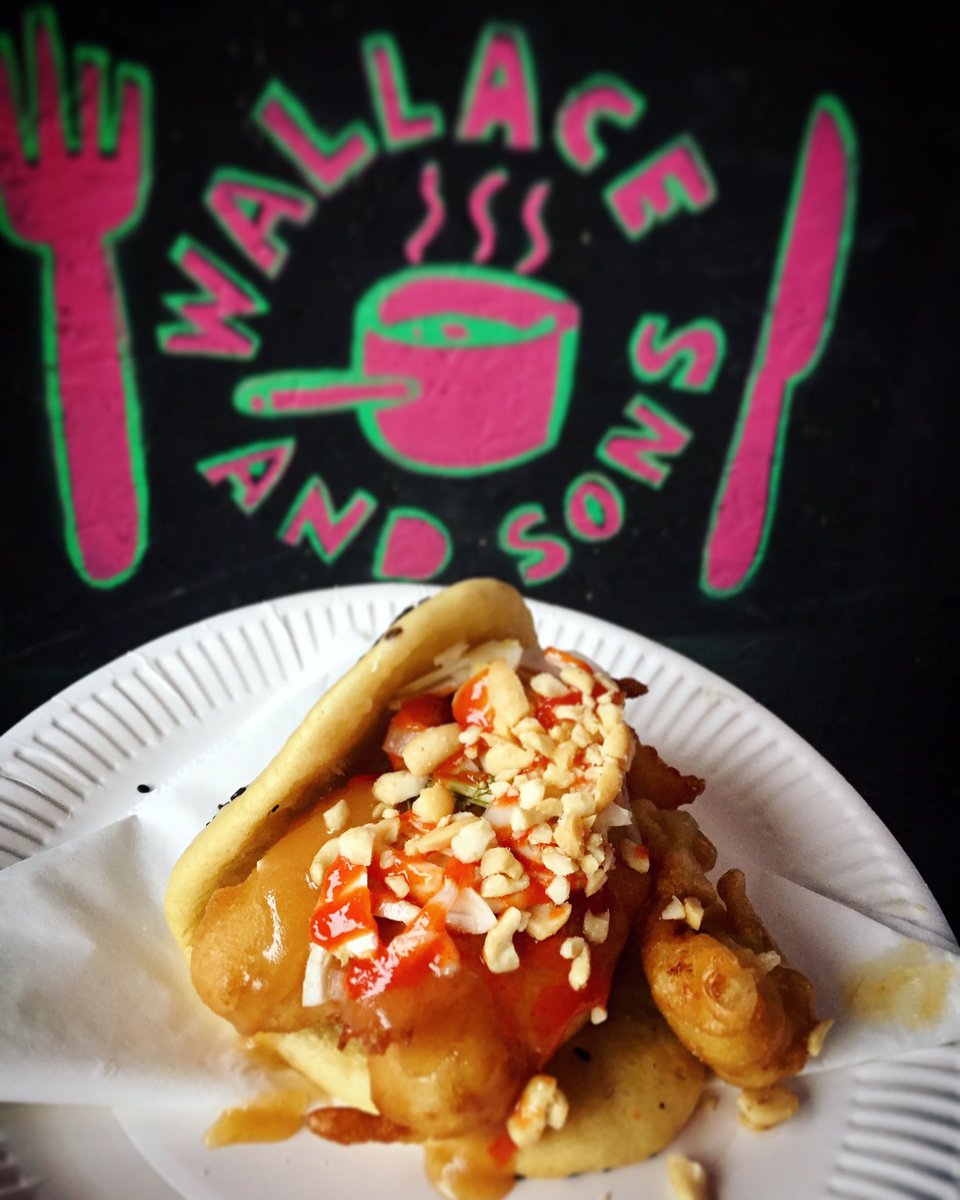 Hailing from Manchester, this family run outfit have been knocking out Pan Asian treats and causing a stir for the last two years all over the north of the UK. They specialise in handmade Bao (steamed buns), which they make themselves and serve filled with a variety of slow cooked and sous vide meats. As well as catering for the meatheads they also have excellent vegan options too.
Leave It To Esmie


Visiting us from Birmingham; Esmie is well known throughout the street food scene as serving up some of the best Caribbean food you'll lay your hands on. She sold out at the Canteen pilot event last December and will be coming back this time fully loaded with a special menu of great dishes such as jerk chicken, curried mutton and Caribbean seafood platters!
Street Souvlaki


Michael's family have been in the food trade for decades and over the past few years they have been feeding people in the Midlands their traditional Cypriot dish of Souvlaki. Freshly grilled meats that have been marinating in a secret family recipe passed through the generations married with homemade sauces and fresh salad served in authentic pitta. It truly doesn't come more traditional then this.
Street Chef


Street chef is about creating unique & innovative tasty street food dishes prepared from scratch and cooked with passion. They have appeared on BBC Great British Food Trip and have been nominated 2 years running for West Midlands most popular street food. Peter and the team are renowned for their take on Halloumi Fries, which they will serving along with other dishes such as Sea Bass Pambazo and Chilli Chicken Beavertails.
Grays


Based in the LCB depot and now at The Cookie, the team have been bringing fresh seasonal food to Leicester since 2013. Canteen gives Grays the chance to do extra special dishes that normally wouldn't feature on their usual menus, perfectly complementing the other traders. We look forward to seeing what they come up with for April!
Another 2 traders will be revealed later in the month, including one of the organisers' street food heroes, so stay tuned!
Join Canteen on social media
Facebook | Twitter | Instagram | FB Event