Music fans, we're here with your weekly Leicester music guide featuring news and interviews from across the local scene.
This weekly music update is brought to you in partnership with PPL PRS Ltd. Big thanks for their ongoing support of local acts and venues.
Stay in the know and be the first in line. Every week.
NEWS
Frank Turner – Saturday 12 February
O2 Academy Leicester
Frank Turner returns to Leicester for his new tour in support of his brand new album, FTHC. Tickets on sale on Friday.
Dub Pistols – Friday 25 March
O2 Academy Leicester
Dub Pistols have done everything it's possible to do in a band and still want more. Fronted by infamous Londoner, Barry Ashworth, they have toured the world more times than most of us have changed channels, they have spent years breaking America down into tiny, eager pieces via extended jaunts with punk-rock roadshows, whilst remixing the likes of Moby, Korn, Limp Bizkit and a host of others along the way. TICKETS
Don McLean – Friday 30 September 2022
De Montfort Hall
See the American legend at De Montfort Hall as he tours in celebration of 50 years of American Pie. Tickets on sale on Friday.
DIARY DATES
King No-One – Wednesday 22 September
O2 Academy Leicester
An indie rock four piece band from York who formed in March 2012. They play completely original material from smooth chilled melodic vibes to raw expressive rock filled with hyper hooks, rockin' riffs, catchy choruses and endless energy. They have been hyped by Huw Stephens and supported by 6Music and XFM. King No-One? These guys are most definitely somebodies. TICKETS
Gecko – Friday 24 September
Bishop Street Church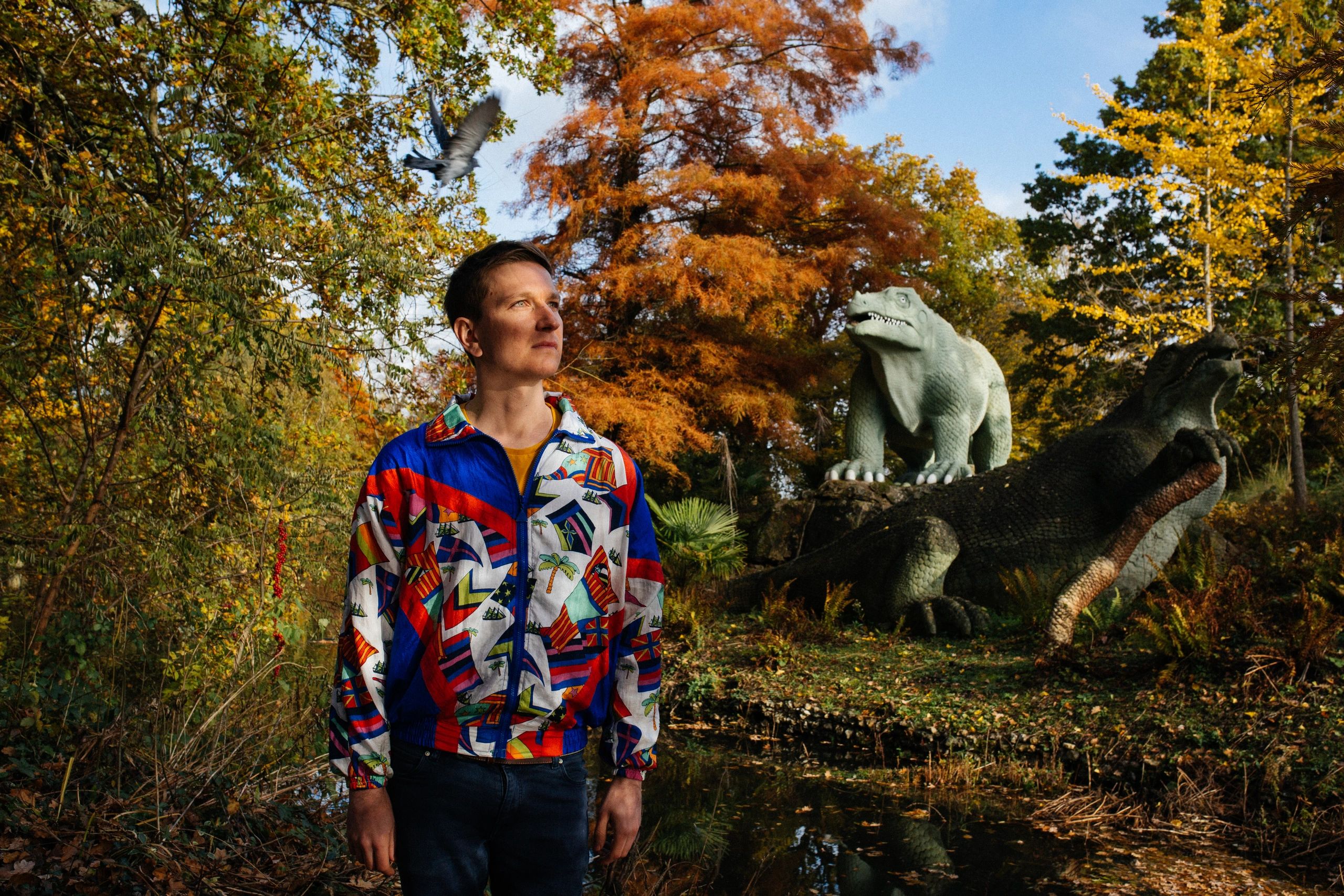 Gecko is a North London based artist, his playful lyrics cover the big things in life; think Grant Mitchell, Libraries & Guanabana fruit juice to name but a few. He has shared stages with the likes of Lee 'Scratch' Perry, Robin Ince, Josie Long, Junior Marvin (The Wailers), Neville Staple (The Specials), John Hegley, The King Blues & Beans on Toast. TICKETS.
Courting – Friday 24 September
The Big Difference
Enjoy one of the first events in the new Big Difference venue. Liverpool-based four piece, Courting find inspiration from the creative melting pot of Merseyside. On one hand Courting draw influences from the likes of Parquet Courts, Pavement and LCD Soundsystem, yet maintain a very British identity. Subsequently they're fuelling the long-awaited Britpop revival we're seeing, alongside the likes of Sports Team – showcasing all the characteristics of the genre, and announcing the emergence of Liverpool's most exciting new band. TICKETS
Penelope Trappes – Sunday 26 September
Attenborough Arts Centre
Penelope Trappes is a London based Australian born vocalist, musician and etherial soundscaper. "Summoning the great ghosts of vintage 4AD and Kranky, the Australian singer and producer makes inky dream pop that's as heavy and welcoming as a weighted blanket." – Pitchfork. TICKETS
Peter Broderick – Wednesday 29 September
Firebug
Danish post-pop. 'Moments that recall the magnificence of Simon and Garfunkel at their peak, or David Pajo at his most ambient' -Sunday Times. TICKETS
Black Tongue – Thursday 30 September
Firebug
Black Tongue are a British Metal band from Hull, England, formed in 2013. The quartet call their style "Doomcore". TICKETS
••••
INTERVIEW -Vijay Mistry on industry panel sessions
Takeoff is a new series of panel sessions taking place at 2Funky Music Cafe. The sessions are aimed at those hoping to break into the music industry and give the opportunity to learn from those already making their career in music. The first session takes place on Wednesday 29 September.
Tell us about Takeoff and the upcoming panel series?
We are organising a series of free industry panel events and networking opportunities for local artists of any genre. They will be hosted monthly with the first one on Wednesday 29 September at 2Funky Music Cafe with guest artist Donae'o.
How useful will these be for independent artists and those looking to break into the industry?
We have some amazing panel members with vast industry knowledge who have worked in major labels and manage successful artists. This is a great chance to listen and ask questions to the panel. There is also a networking event after so artists can hopefully find some great music contacts in the room and collaborate in the future.
Tell us about some of the topics that will be covered in the sessions?
The first one is "Being An Independent Artist". Artists will receive invaluable advice on how to make it in the industry from real professionals. Other upcoming topics include – 
• Marketing for artists
• Media Training
• Live Music – Hitting the road and doing shows
How important is it to 2Funky to offer this support to new artists?
We have always believed in artist development and have supported local artists for over 20 years by providing opportunities whether it be industry panels, open mics or performance opportunities.
How did you recruit the panelists you have involved?
Through our music industry contacts we have been sourcing them for the last few months and we are really pleased with the final line ups. Although they are all from across the UK we have kept at least one panel member from Leicester to keep the local connection.
Do you think Leicester is a good place for independent artists to be able to grow and learn?
I think its an amazing place and there is so much talent in Leicester.  There has been so many success stories recently with Easy Life and Mahalia. I feel it really shows other artists what can be achieved and gives them the drive to push harder.
How many sessions will there be and how can people sign up?
There will be 6 sessions in total over the next 6 months and free tickets can be purchased via skiddle.com
••••
WEEKLY PLAYLIST
This week in our latest playlist we're showcasing some of the acts you can see live in Leicester over the coming weeks. Get listening and buy some tickets.
Have a listen and get in touch to tell us which tracks you're loving.
MORE MUSIC NEWS NEXT WEEK