To celebrate the release of Steven Spielberg's new spy thriller 'Bridge of Spies', starring Tom Hanks and Mark Rylance, Twentieth Century Fox are giving you the chance to see the film first and for free at Leicester Odeon you on Tuesday 24 November at 6.30pm.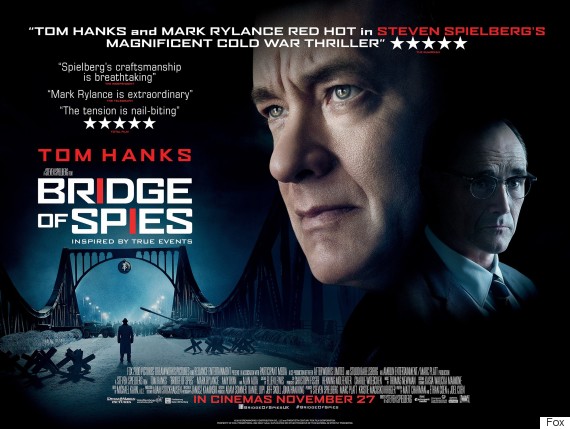 Directed by Steven Spielberg, 'Bridge of Spies' is a dramatic thriller which tells the story of James Donovan (played by Tom Hanks), a Brooklyn insurance claims lawyer who finds himself thrust into the centre of the Cold War when the CIA sends him on the near-impossible task to negotiate the release of a captured American U-2 pilot.
For your chance to see the film before it's released, CLICK HERE to get your free pair of tickets now. Be quick.