Father's Day is just around the corner and if you're stuck for ideas away from the usual socks and chocolate then we're here to help with a few suggestions to keep the old boy happy!
Don't give socks and chocolates this Father's Day – give your Dad a gift he will LOVE, give him the gift of beer! Everards have some great gifts in their brewery shop which is open to the public. Not passing? You can also order online. You will find Minikegs, bottles of Tiger, Old Original, Sunchaser and Beacon Hill, mixed cases, gift boxes and much more, get down to the shop and buy your Dad the perfect gift this year. Orders over £20 will receive a free pint glass and they also offer personalised gift tags! *WIN THIS IN OUR GIVEAWAY SEE BELOW*


All dads love pâté, right? I mean that's just a given. Castle MacLellan Foods Limited in Dumfries & Galloway has been established for over 30 years and is renowned for its high quality range of pâtés, making them the perfect gift. Today they continue a tradition of excellence and the reputation as the pâté experts. Their attention to detail and sourcing of authentic ingredients enables them to create the very finest recipes. The range includes chicken liver pâté with Scottish heather honey, Rannoch smoked duck with apple jelly and luxury Orkney crab terrine, to name just a few. Available to buy from Waitrose, Sainsbury and Morrisons.


For the Dad who's a true gent, but perhaps still likes a drop of Jack Daniels, Gentleman Jack is a super-premium, double-mellowed whiskey from Tennessee. For Dad's bursting with charisma, the bottle offers a smoother version of the popular old NO.7 and is the ideal gift if you want to treat him to something special this year. With a deliciously silky finish, the whiskey is bursting with flavours of vanilla, maple syrup and citrus. Available from Sainsbury and Tesco from £25/bottle.

For total sophistication turn to Old Pulteney's single malt scotch collection. The youngest of their core collection and 'unashamedly excellent', Old Pulteney's 12-years-old is the definitive expression in the Old Pulteney family and perfect for the everyday dad looking for a classic to add to his collection. Available from The Whisky Exchange.

Something cuter but still tasty? Treat your Dad to an "I Love Dad' tin of Walker's Shortbread Biscuits. He can keep the tin as a thoughtful keepsake once he's snaffled up the biscuits inside. The tine is priced at just £5 from the Walkers Shortbread website.

Something fun for the family? Challenge him this Father's Day with a Giant 4-in-a-row game for all the family. The frame and disks  are made from lightweight foam and the game can be set up on a picnic blanket or a bench -as well as indoors. Priced at just £14.99 it's a bargain gift from Wyevale Garden Centre.


Does Dad's office need a breath of fresh air? Yankee Candle have a new range especially for men with scents such as Sandlewood, Cedarwood, Aftershave and Tobacco. In a sleek black design they'll look sharp in any man cave. Priced at £13.99 they're available directly from Yankee Candle.


Looking to keep Dad looking sharp? Treat him to the Braun multi grooming kit. Retailing at £29.99 the Bruan MGK3020 has six different attachments allowing him to create a unique look with effortless precision, whether trimming his beard, or having to tidy up those ear and nose areas. Available from Argos.

Or get him something practical that he'll be using everyday with a new electric toothbrush. The gift of good teeth never wears off. The market ranges a lot between price points but our 2 recommended products are the Oral-B GENIUS 9000, which is super fancy with LED lights around the brush, position detection, pressure sensor, bluetooth technology and a travel case that not only charges your toothbrush but also your smartphone! Quoted to be the "best toothbrush ever" if you're quick you can grab it for half price at Boots reduced from £280 to £140.

Or for another stylish and slightly lower priced option, with its distinct stylish appearance, the Colgate ProClinical 250+ in black is sure to look good on your Dad's bathroom shelf or in his gym bag.  With timer, charging case, The perfect gift for gadget loving Dads with a sense of style! RRP £49.99 from Superdrug.
In need of a wardrobe revamp? Summer's round the corner and all Dads need a pair of flip flops for the days out in the garden. Haivanas have got a great new range of mens styles in to suit all summer round. Available to buy both online and from their store in Highcross with a fantastic range also available online with Loofes.

Or if he's more of a suited and booted rather than a flip flop man then head over to Dobell who have some fantastic deals on mens formal wear to help your dad out through the summer wedding season or with a fresh look for work. If you move quickly they've got some absolute bargains such as this slim fit charcoal suit reduced to just £34.99. *WIN THIS IN OUR GIVEAWAY* We've also got a full priced Dobell suit to give away to a lucky winner, SEE BELOW!

A lover of the great outdoors? Get him ready for his next camping trip with one of Zippo's stylish and durable hand warmers, priced at £23.95.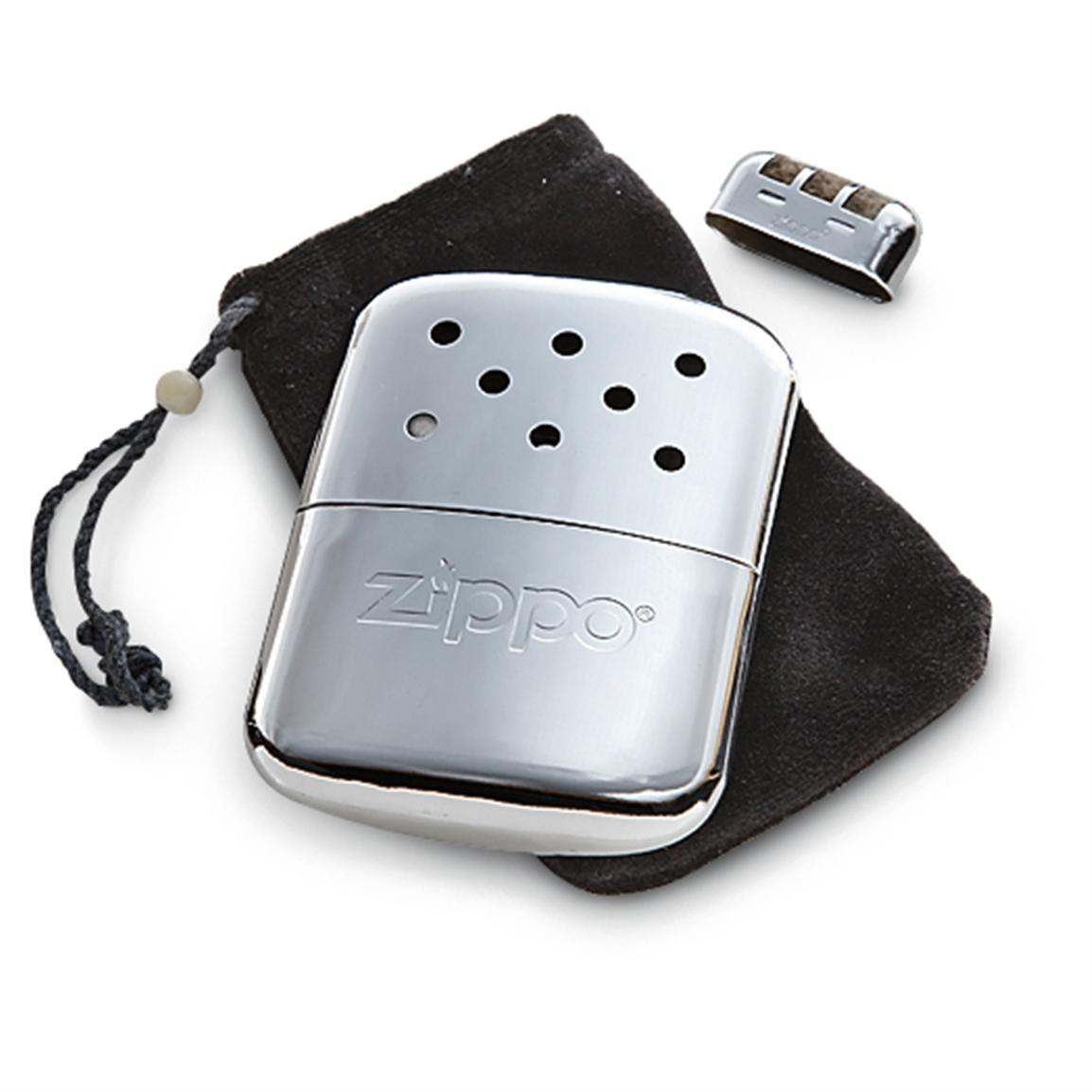 Or get him feeling all manly like Bear Grylls with something from the Gerber Bear Grylls Survival Range. Whether it be Bear's Survival Bracelet (£19.99()or Ultimate Survival Kit (£64.99), or the slightly higher priced Garber Centre Drive tool (RRP £124.99) that with a simple flick of the thumb, means dad will be able to quickly deploy the three full size tools he'll always want to hand.

Or a bit of a Star Wars fan? To celebrate all things Jedi, Hallmark have a Limited Edition Jumbo Darth Vader Bitty available in time for Dads! Bitty bittys® Darth Vader™ small plush toys were so popular with Star Wars™ fans that Hallmark supersized it! At nearly two feet tall, jumbo Darth Vader™ is big enough to carry extra itty bittys around his waistband, and is super cool, perfect for adding to an epic Star Wars collection!

Or for the football fan Dad why not get him something to hang on the wall? Art of Football create hand crafted designs to emulate the energy, passion and euphoria that erupts from that one magical kick of a football. They only produce a limited number of each design, so your t-shirts & prints, like any good piece of art, are exclusive and completely original. They've got a fantastic Leicester City themed print that's perfect for a Leicester fan and every order comes gift wrapped and in a hand painted box. They've also now expanded their range to include rugby and also offer a Leicester Tigers print. *WIN THIS IN OUR GIVEAWAY* Win a tshirt with the Leicester City print on below.

Or, if after all of this, you just want to give your Dad some socks then make sure you do it in style. Quirky British sock brand, Quiet Rebellion has launched six new designs for Father's Day and they are perfect for Dad's with a sense of humour who still need to look professional for work. Each design is named after a different historical rebel and comes with a postcard featuring the story of its namesake. Beautifully packaged with a wax seal of approval, Quiet Rebellion socks are ideal for gifting. With pairs of socks available to buy individually, or in packs of three, six, twelve or eighteen, there are options for every budget. No two pairs within each box are the same. Prices start from £9 for an individual pair which come beautifully gift wrapped. Buy online from Quiet Rebellion.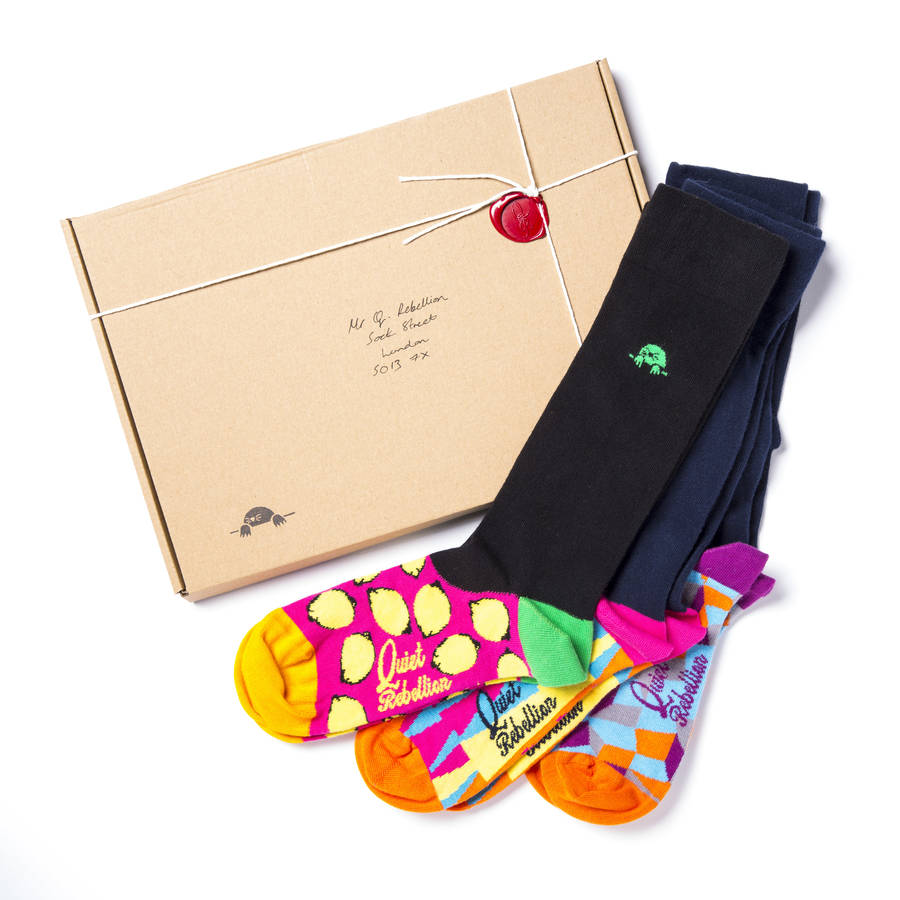 *WIN*
Yes, we've got 3 of the great gift items above to give away. You could win a Mini Keg from Everards, a brand new suit up to £160 from Dobell or a Leicester City tshirt print from Art of Football. To enter all you need to do is fill in your details below and let us know which prize(s) you'd like to win!
The competition closes on Wednesday 21 June with winners contacted the same day.
Good luck!
[ipt_fsqm_form id="24″]