Sometimes only one thing will do. Deliveroo is basically a service invented by food gods to bring us our favourite things without ever having to move. Now you can order delivery from a range of restaurants in Leicester and have it sent straight to your door, or desk, or… well… wherever you want really!
Not convinced? Read on for your 5 times you'll need Deliveroo in your life.
1. Payday celebration


You've just been paid so you're going to live like a King (or Queen) for the day. Meal deal from Boots? I don't think so, not today, mate. Today's a splurge day where money is no object and I'll eat & drink whatever I like because I've just had actual money paid into my bank account and I've earned a bloody fabulous lunch.
THE ANSWER: Deliveroo from Maiyango. The Ploughman's Picnic Terrine Board is going to give the whole office food envy when it turns up. Not that you care, obviously. Maybe order some Organic Cheddar Dumplings for on the side though, just incase anyone tries to steal anything!
2. The "it's nearly the weekend" celebration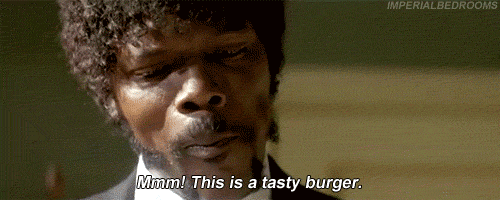 You've nearly made it through the week and that means you deserve a celebration. You're on the downslope to the weekend so there's only one thing for it.
THE ANSWER: Deliveroo from Crafty at St Martin's. Crafty is only open on Thursday, Friday & Saturday nights, so it's celebration enough when it opens each week because their burgers are like little pieces of heaven. Or juicy, meaty, beautiful pieces of heaven more like. You can't go down to the restaurant EVERY week, people might see you, people might judge. Nobody judges you in your own home. Make it a Thursday ritual.
3. "I've invited people over and regret it and now need to get some food from somewhere"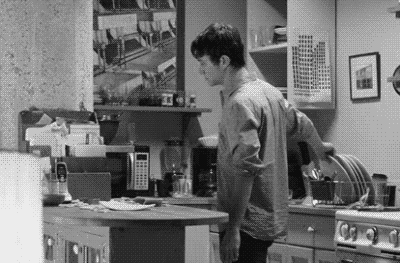 Remember when you were in a good mood after a few glasses of wine and you thought it was a good idea to invite your new partner's parents over for dinner? Seemed like a good idea at the time, didn't it? Not now! There's no food in the house and you don't want to cook, but now they're expecting dinner and you want to cry.
THE ANSWER:  Deliveroo from Vitruvius will enable you to pass off beautiful home cooked Italian food as your own. Aubergine Parmigiana for starters, with some smoked salmon and avocado bruschetta? Seafood risotto for main, or how about a Carbonara? Obviously you'll need dessert too and nothing's more Italian than a Tiramisu. They'll think you've been slaving in the kitchen for hours. Remember to hide the delivery boxes!
4. I really want to party, but I don't want to move

It's been a busy week and you know you should go to the pub, or maybe even the shop to buy some food and drinks. You deserve a drink, as we already said, it's been a busy week. But the shop's so far. Too far. You could order a rubbish takeaway, but what about the beers?
THE ANSWER: Deliveroo from Firebug. Obviously you'd actually like to be IN Firebug, but that would mean leaving the house. Get online and order yourself a Beef Breakfast Burger, throw in some curly fries with cheese on the side (because they're amazing) and I'll tell you what, whilst you're at it let's throw in a couple of Rekorderling ciders into the mix. And a bottle of red wine… just incase. Who says you need to go out to have a good time?
5. The hangover


You didn't mean to get so drunk. You'd meant to go home after a couple but something went wrong. Something went very very wrong. You've woken up, you feel hideous and you need to lie down on the cold bathroom floor to stop the world from spinning. Food is a must but the cupboards are empty and you want to cry.
THE ANSWER: Deliveroo from Queen of Bradgate. They'll deliver you a fully cooked English breakfast. A cooked breakfast delivered to your bed. Ok, you're going to have to get up to answer the door but it's going to be worth it! You should probably order 2… just incase.
Deliveroo offers a restaurant delivery service in the city centre and surrounding areas. To check availability at your postcode and to see all of the options please visit www.deliveroo.co.uk.